Diamond Spotlight: Forevermark
February 9, 2021
Diamond Spotlight: Forevermark
Each diamond that is hand selected from responsibly sourced mines undergoes extensive inspections before it is deemed worthy of the unique Forevermark inscription. This inscription is invisible to the naked eye and signifies the promise that the diamond is beautiful, rare, and responsibly sourced.
Responsibly Sourced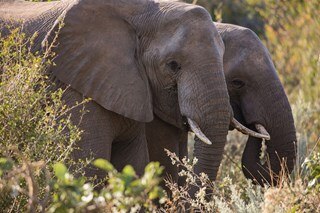 Each Forevermark diamond begins its journey in conflict-free mines that support the local economies and contribute to healthcare and education systems for local women and children. For every acre of land used for mining by Forevermark's parent company, The De Beers Group of Companies, five acres are dedicated to the conservation of nature, building thriving ecosystems with healthy populations of native wild animals and plants. Along the Diamond Route, various conservation, research and breeding programs contribute to monitor and protect wild animals. These programs include a Rhino sanctuary reserve. The De Beers Group of Companies has long been dedicated to wildlife conservation in the world's third most biologically diverse country, South Africa. It is here that The De Beers Group of Companies has its oldest roots and where it owns and co-funds The Diamond Route, a series of nine beautiful, protected destinations around The De Beers Group of Companies traditional areas of operation. Here, as elsewhere, The De Beers Group of Companies requires that legally designated protected areas and key biodiversity sites be respected, and that there be no mining in World Heritage Core Areas.
Rare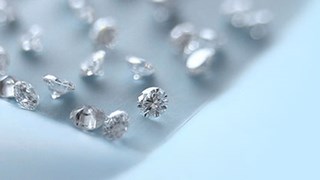 Selected by hand, less than 1% of the world's diamonds are eligible to become a Forevermark diamond. Every step of it's journey adheres to strict criteria, calling on master craftsmen and the most experienced of experts to ensure that only the most beautiful diamonds are chosen to be inscribed as Forevermark. Through their experience, expertise, and rigorous selection process, Forevermark goes beyond the standard 4Cs to select only the most beautiful diamonds. Drawing on vast experience, diamond sorters masterfully assess the distinct characteristics of each rough diamond to ascertain those of potential Forevermark quality. From here, master craftsmen must devote consummate artistry and precise expertise to producing a diamond of Forevermark calibre. Experts at a Forevermark Diamond Institute scrupulously verify that each diamond meets Forevermark's exacting quality criteria. As it nears the final stages of its journey, each Forevermark diamond is inscribed with a unique number - proof that it is of exceptional quality and utmost integrity. At the Forevermark Design and Innovation Centre in Milan, a devoted team of designers works to create jewellery designs that reveal the full brilliance of a Forevermark diamond.

Beautiful
In order to become a Forevermark diamond, a diamond will go through, at minimum, a seventeen-step grading process. The diamond will be thoroughly checked and rigorously examined by expert graders for any flaws or imperfections that will impact its beauty. The diamonds are also scanned by industry-leading proprietary machines to check for their authenticity, carat weight and symmetry, and then hand examined once again for colour categorisation and inclusions, or flaws visible to the naked eye. Forevermark diamonds must be completely natural, and must have close to perfectly polished tables - this is where the inscription will be placed. A Forevermark Grading Report, produced by expert gemologists, can be requested with your inscribed diamond. The report features the unique identification number inscribed on the diamond, a bespoke security hologram, and an accurate blueprint of the Cut, Colour, Clarity and Carat of each diamond.
Information and Images: Forevermark